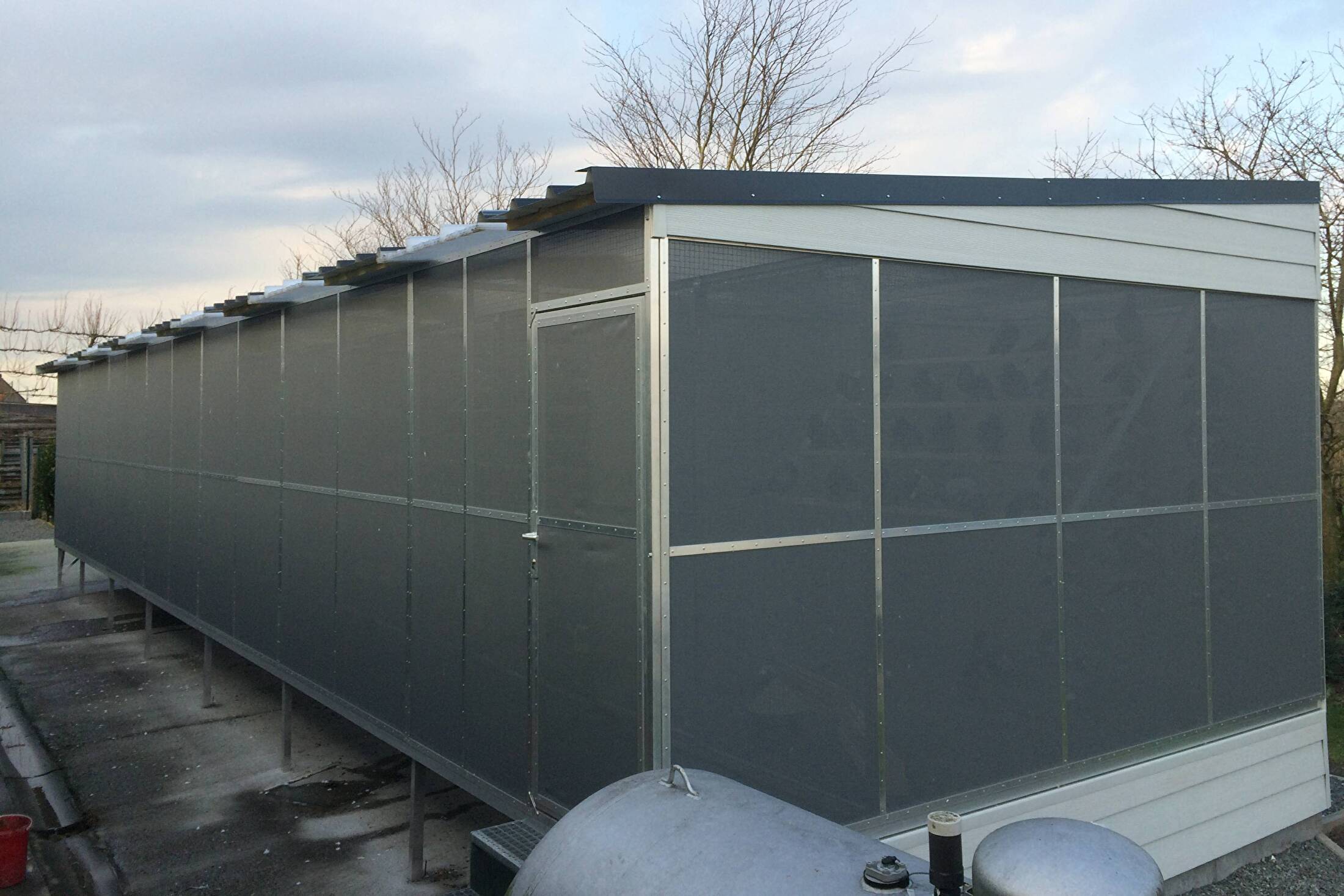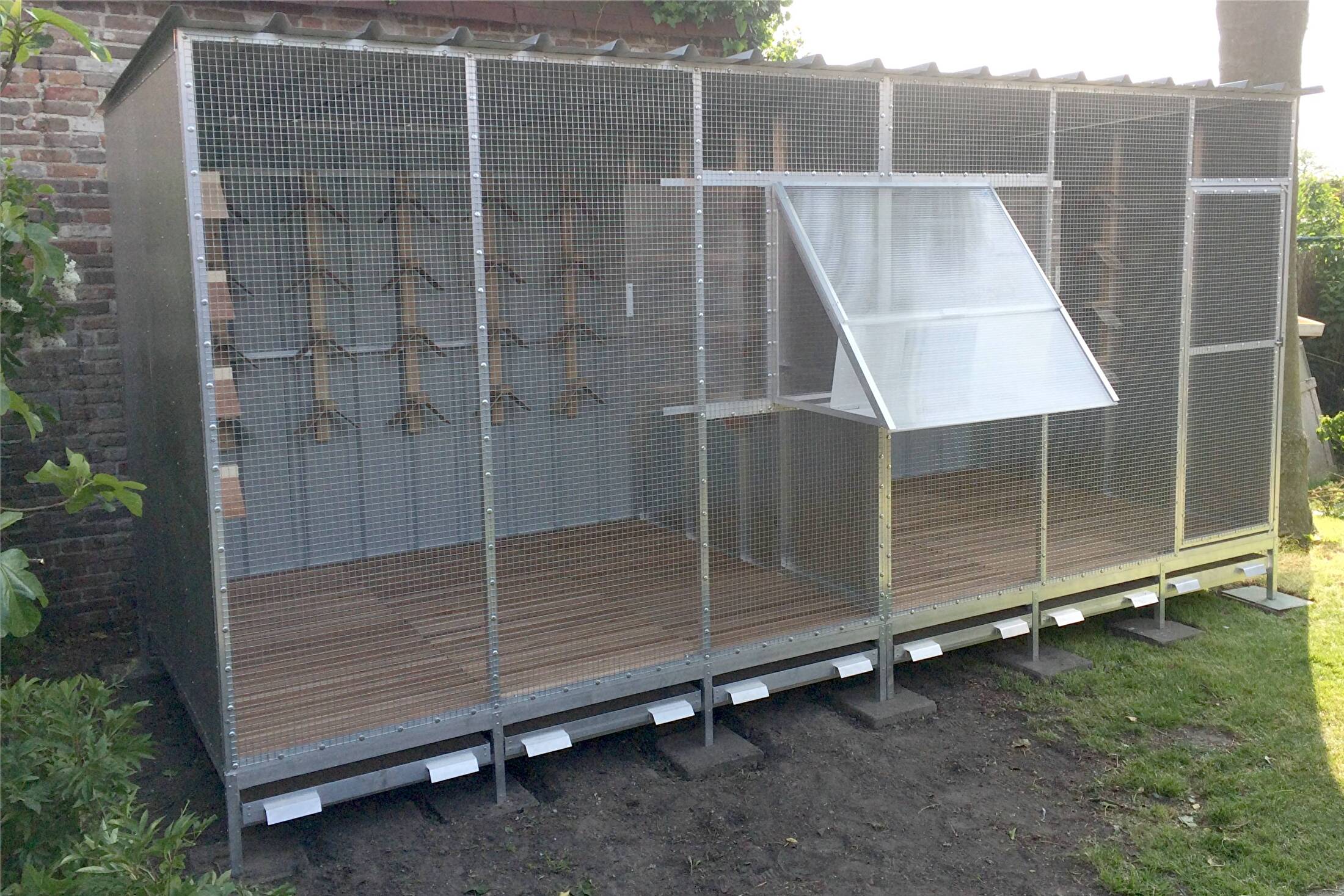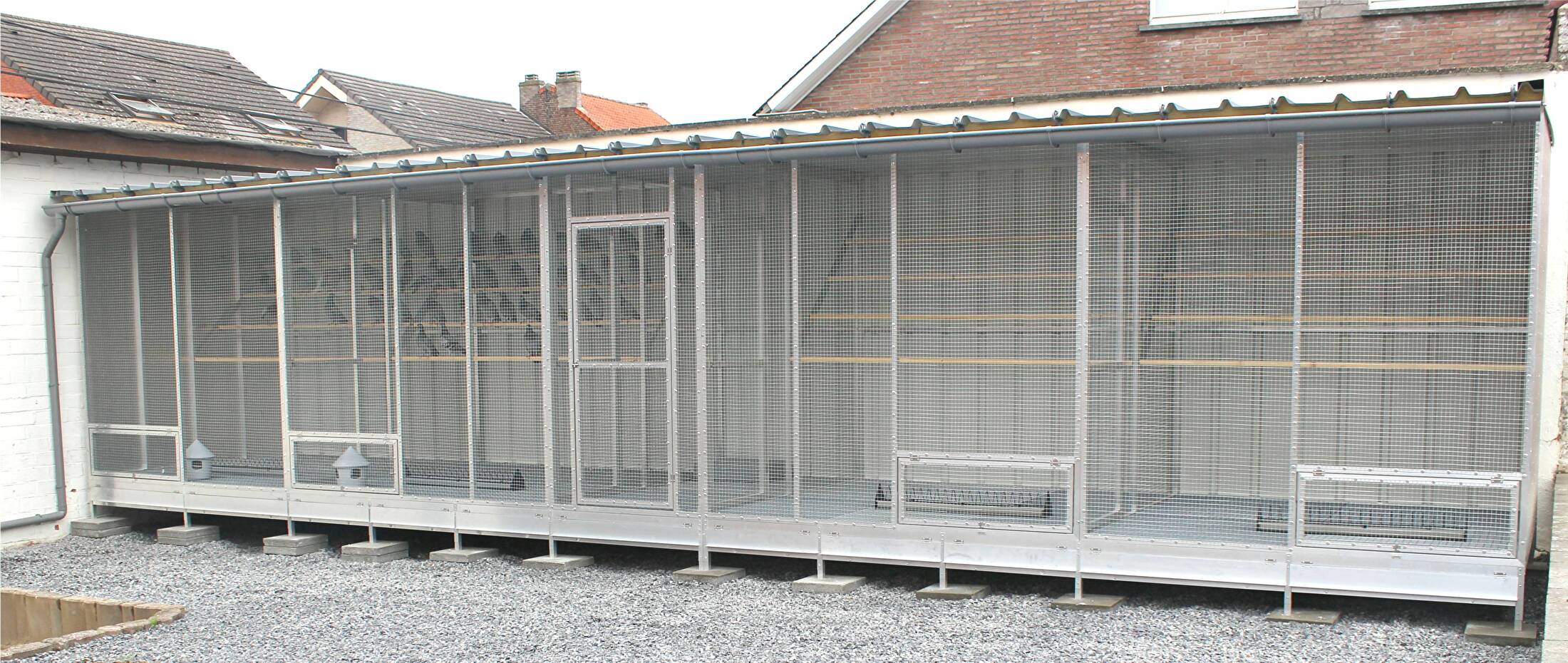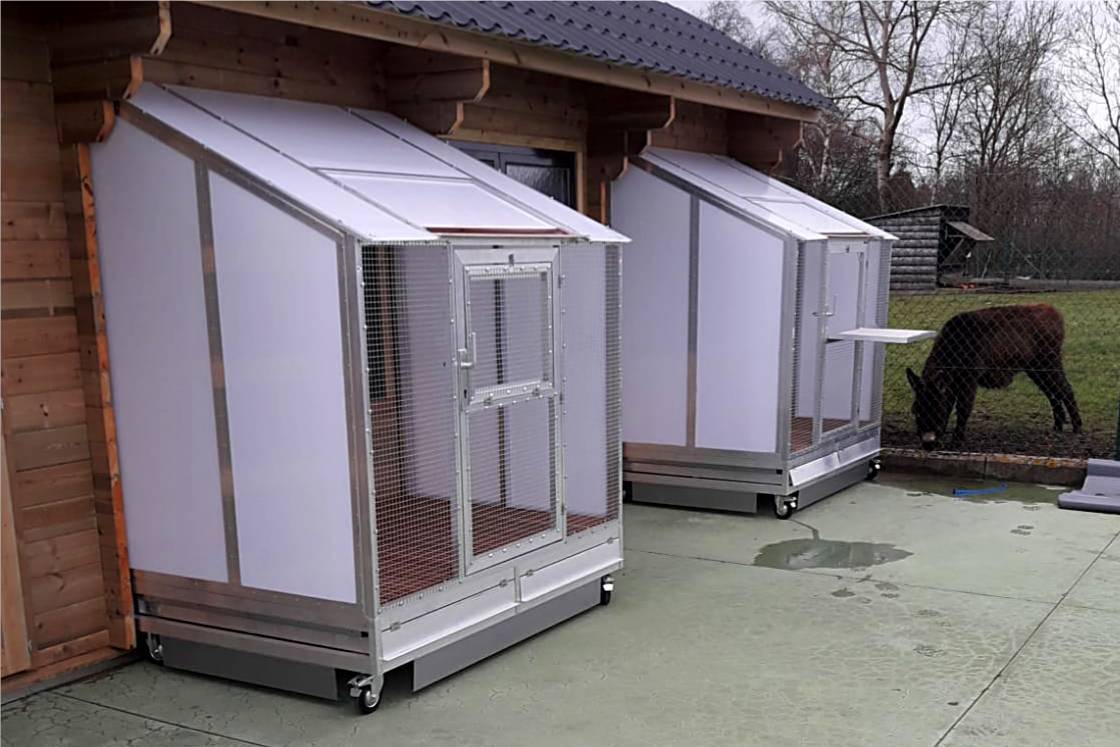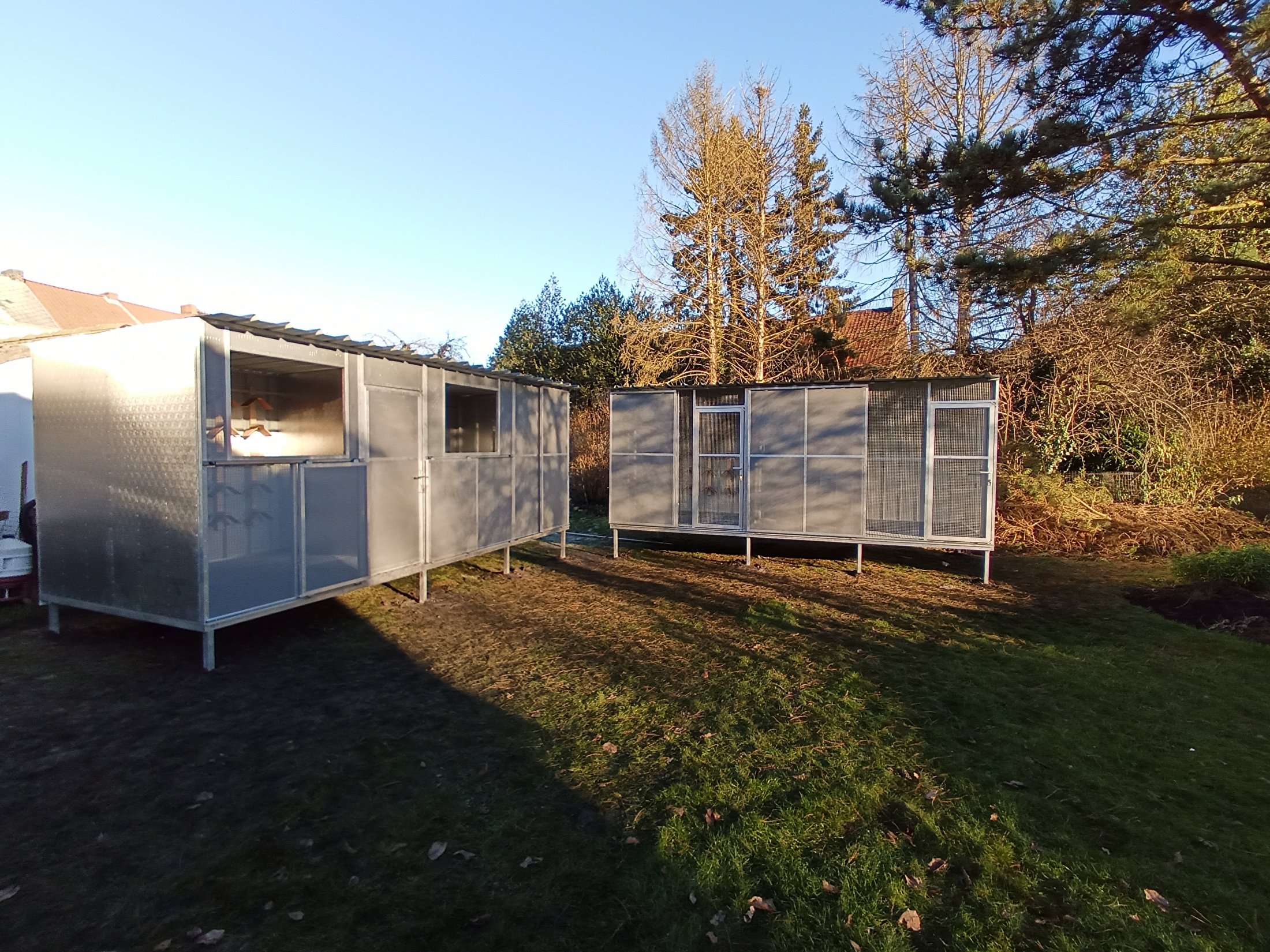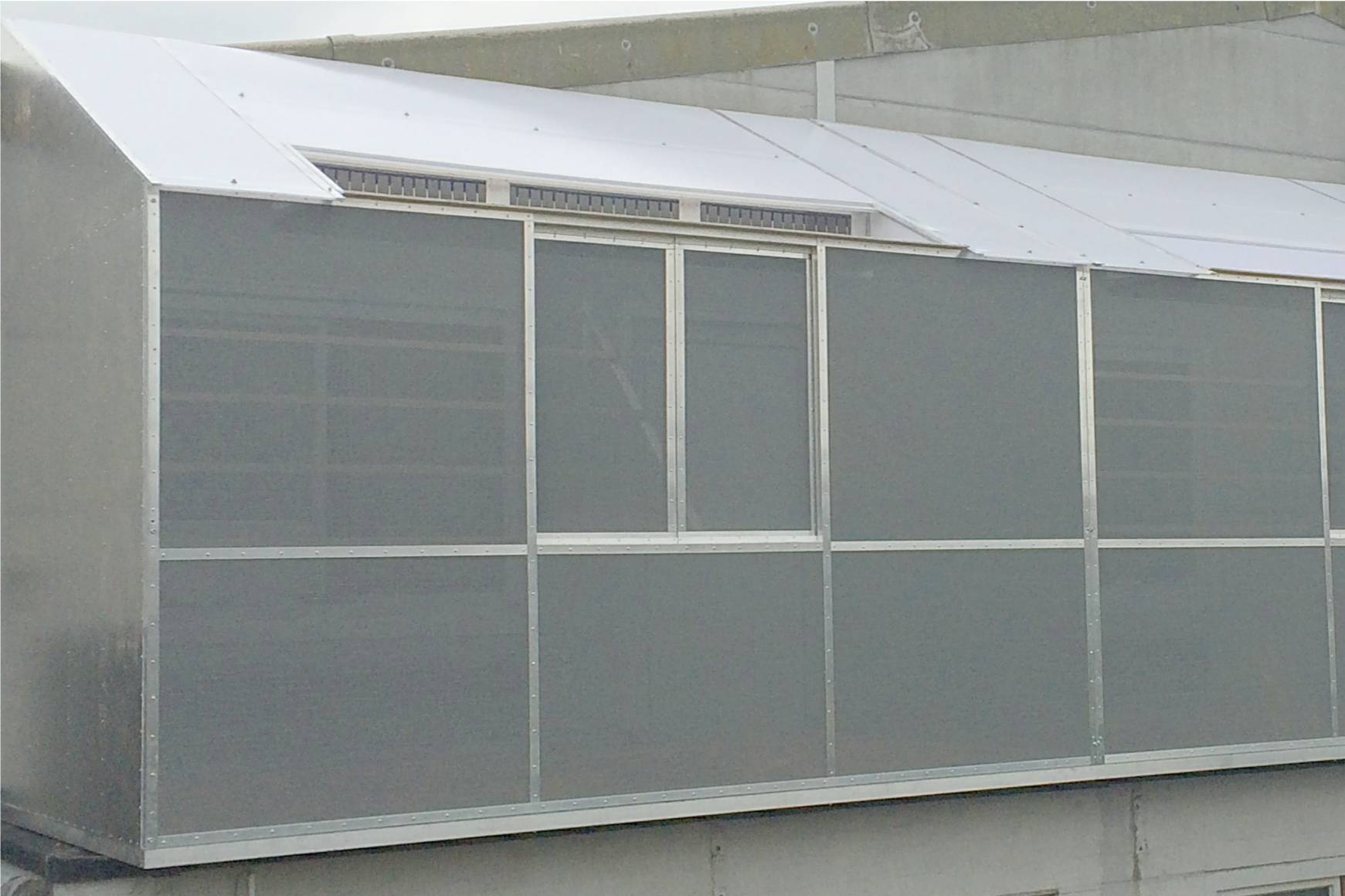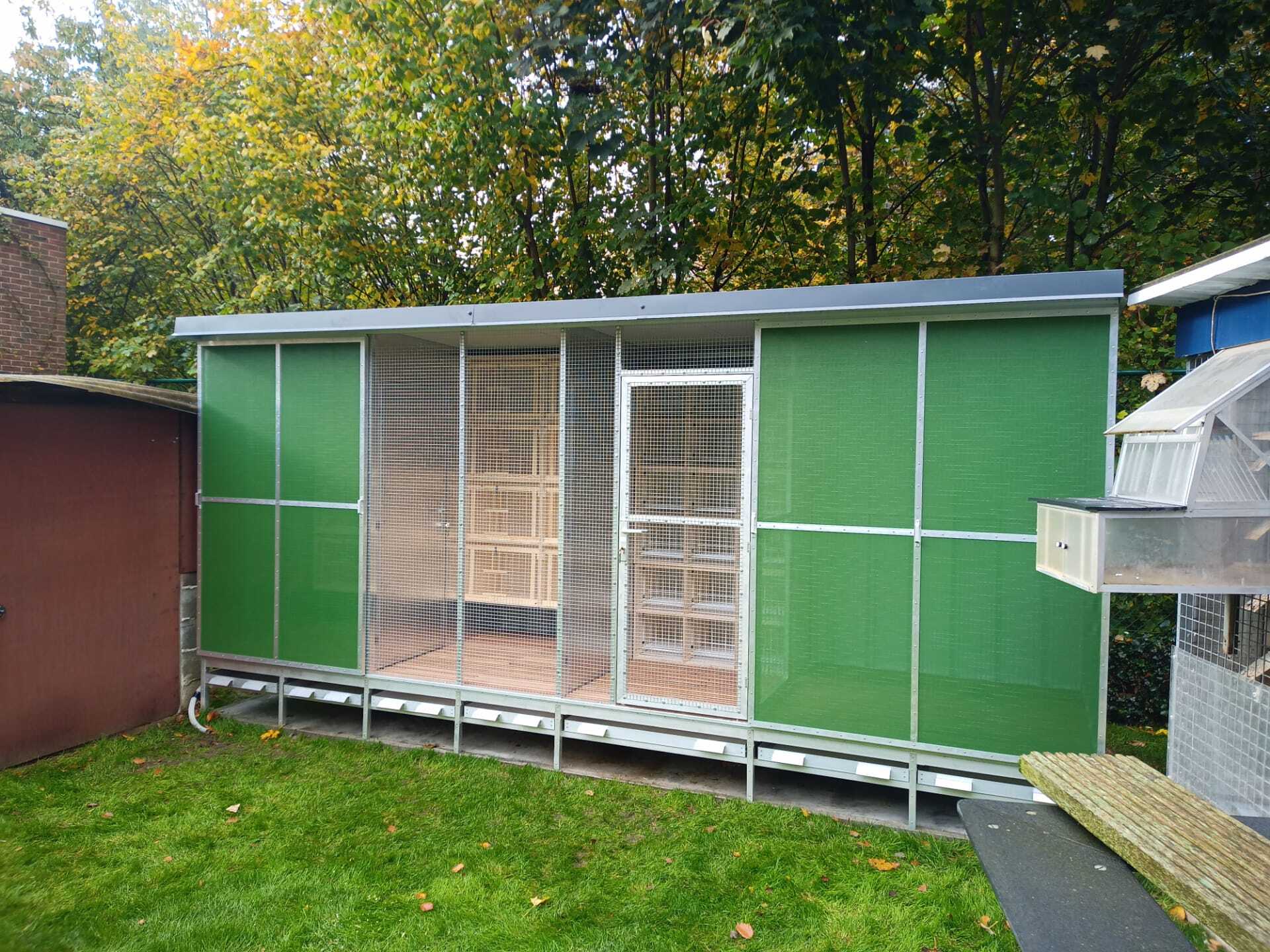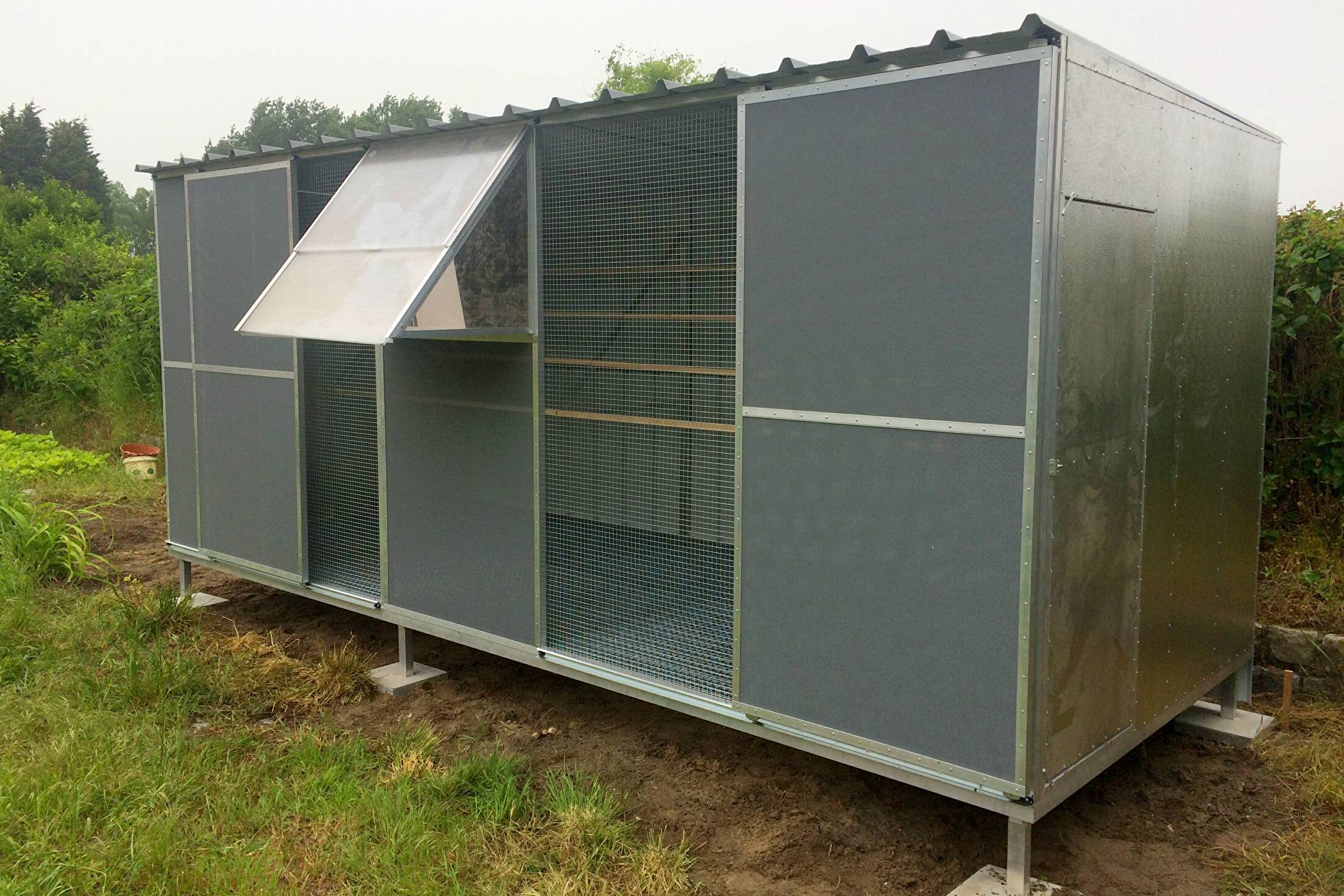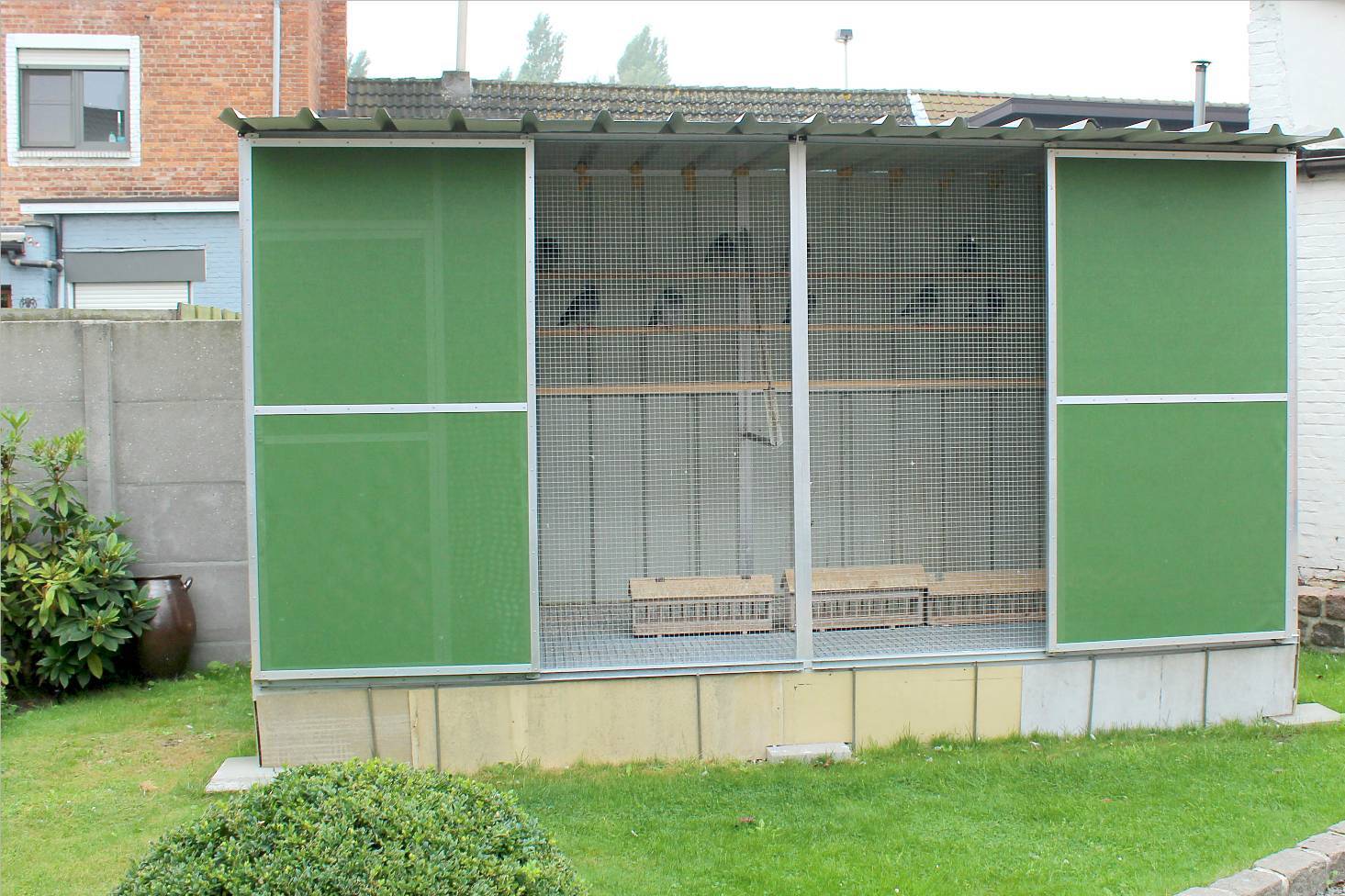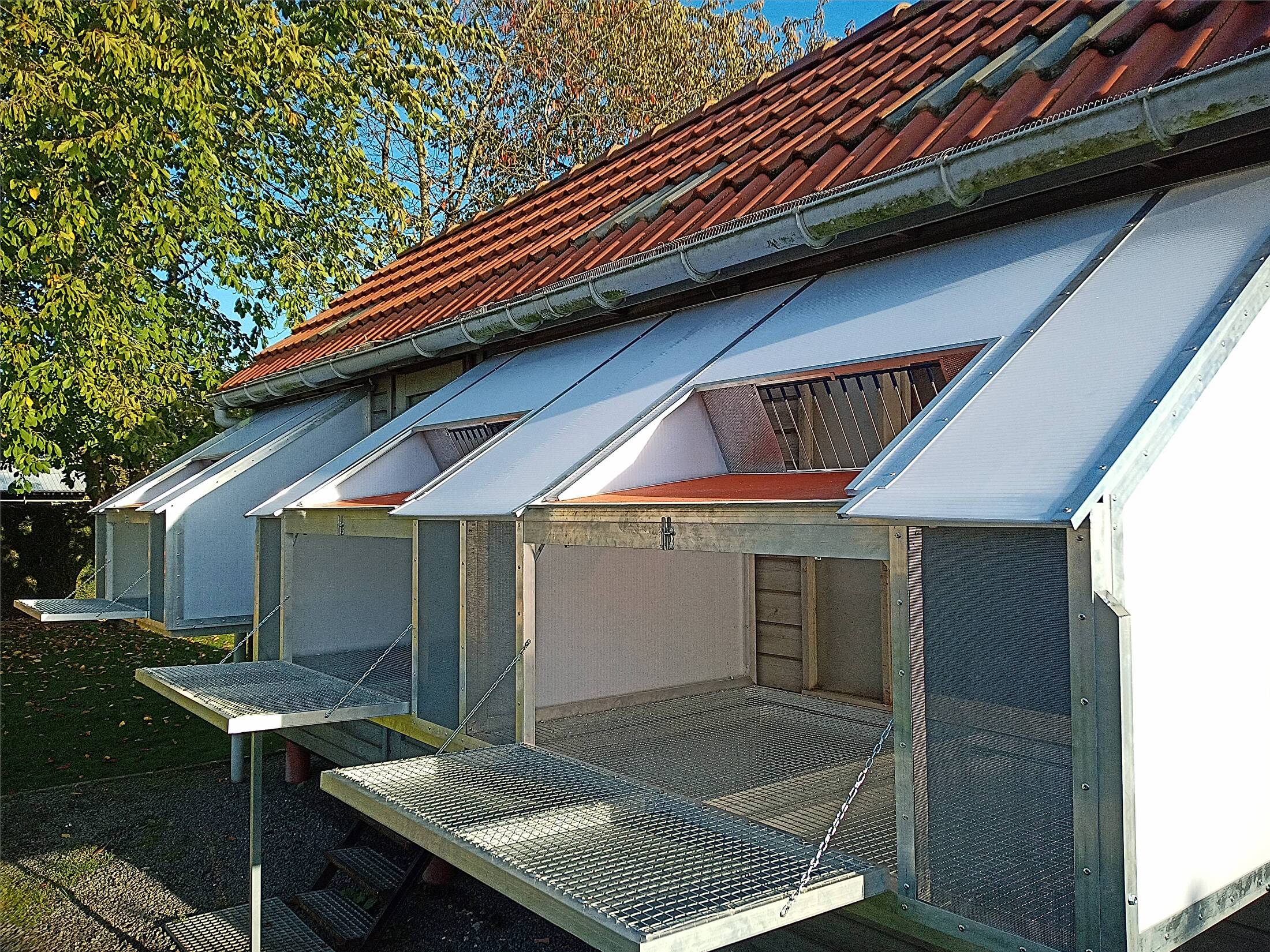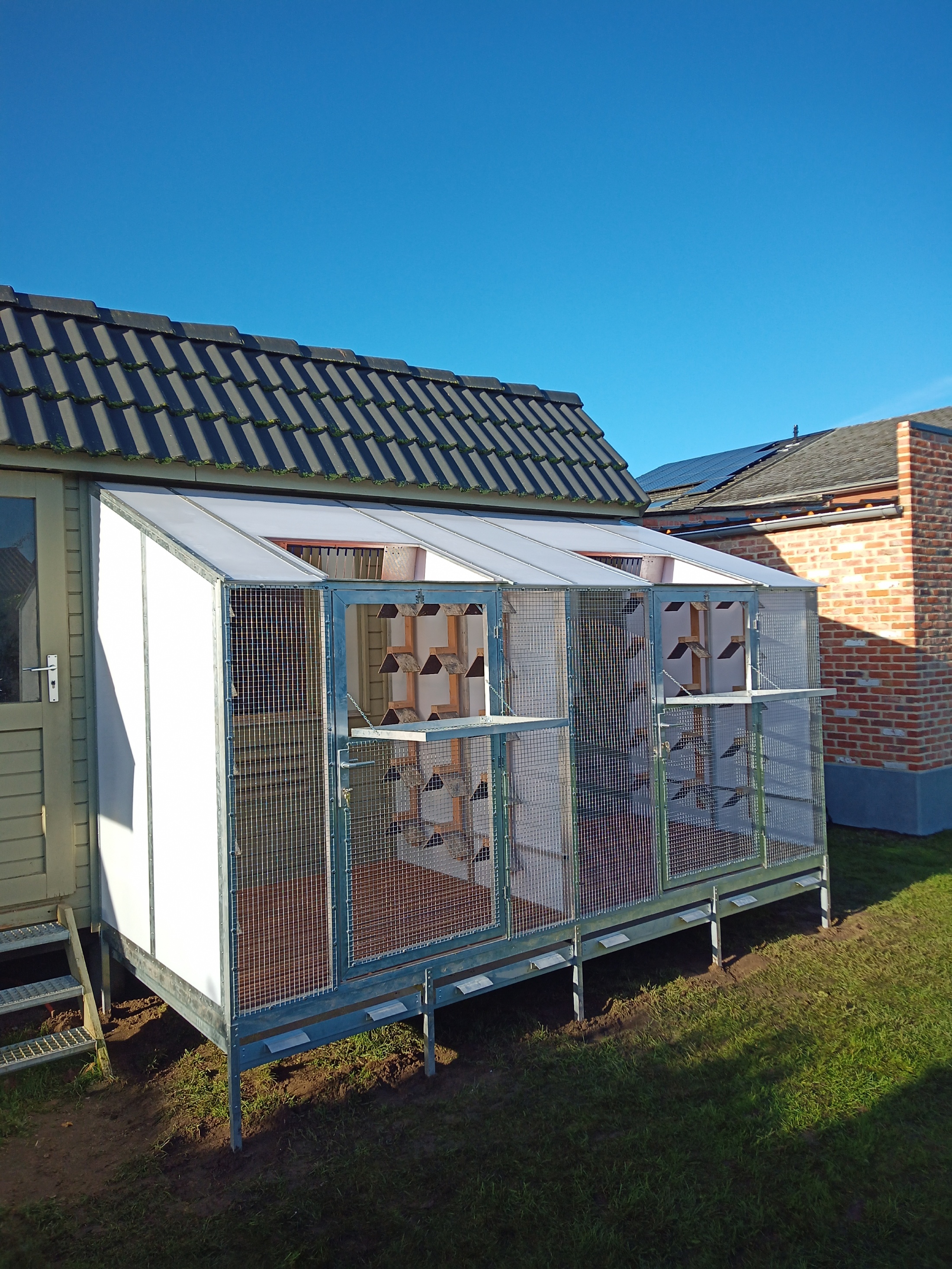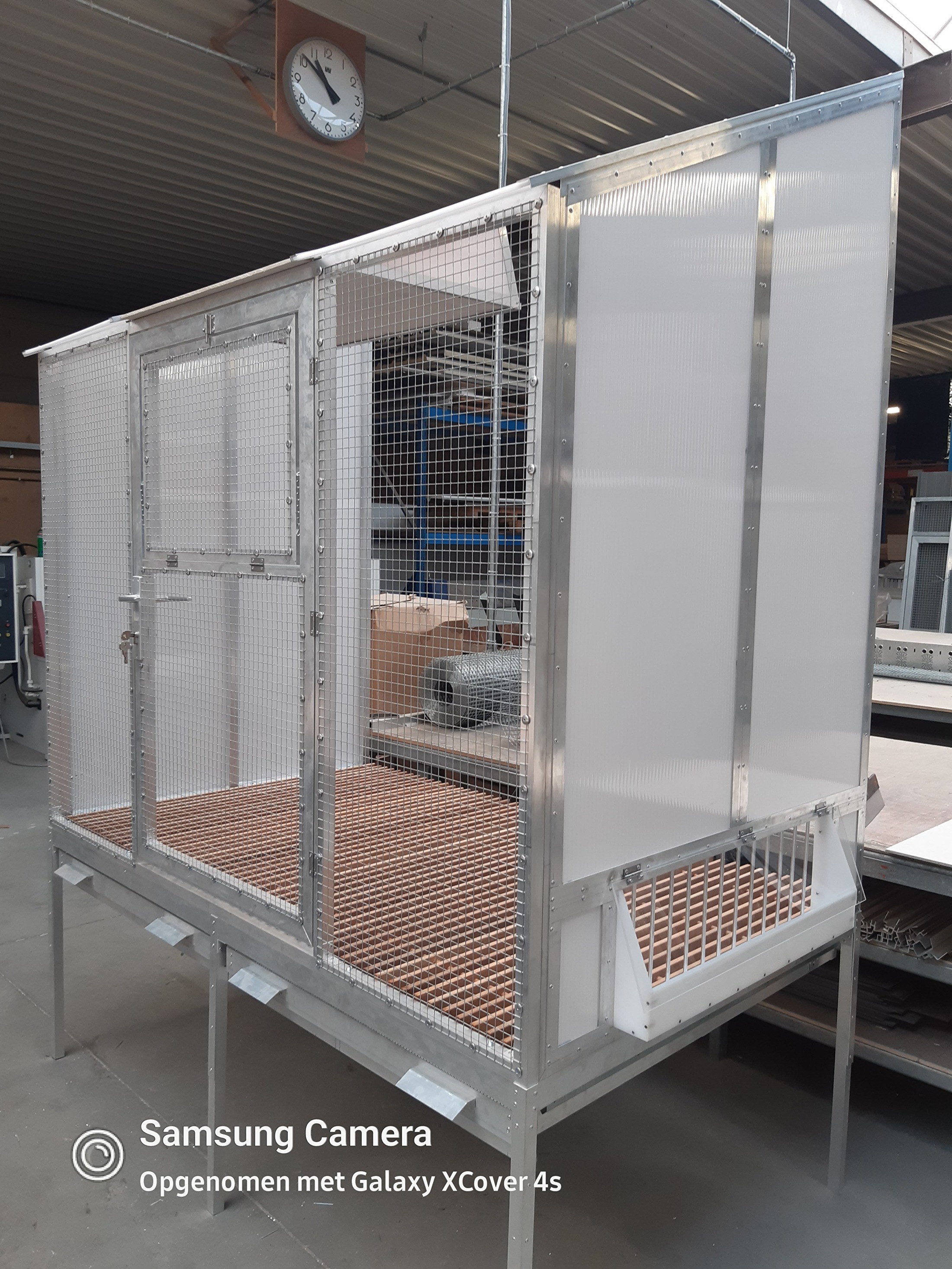 Aluminium Aviaries
Our aluminium aviaries are made out of aluminium tubes from 30 x 30 x 1,5 mm and edited with galvanised wire from 1,6 mm.
The mazes are 20 x 20 mm for pigeon aviaries and 12,7 x 12,7 mm for other birds.
All aviaries are home made in alle mesures and price ranges.
Obviously all as you wish:
completely in mazes

back and sides closed with aluminium plates or polycarbonate

front with sliding panels

roof covered with aluminium plates or polymetal

with or without ground frames and rosters

possibility to place on wheels for an easy replacement

...

From 26/12 up till 30/12 our store is opened in the morning from 09.00 - 12.00 hrs. In the afternoon we are closed.
25/12 - 01/01 and 02/01 our store is closed.
Shopping cart
No items in shopping cart.