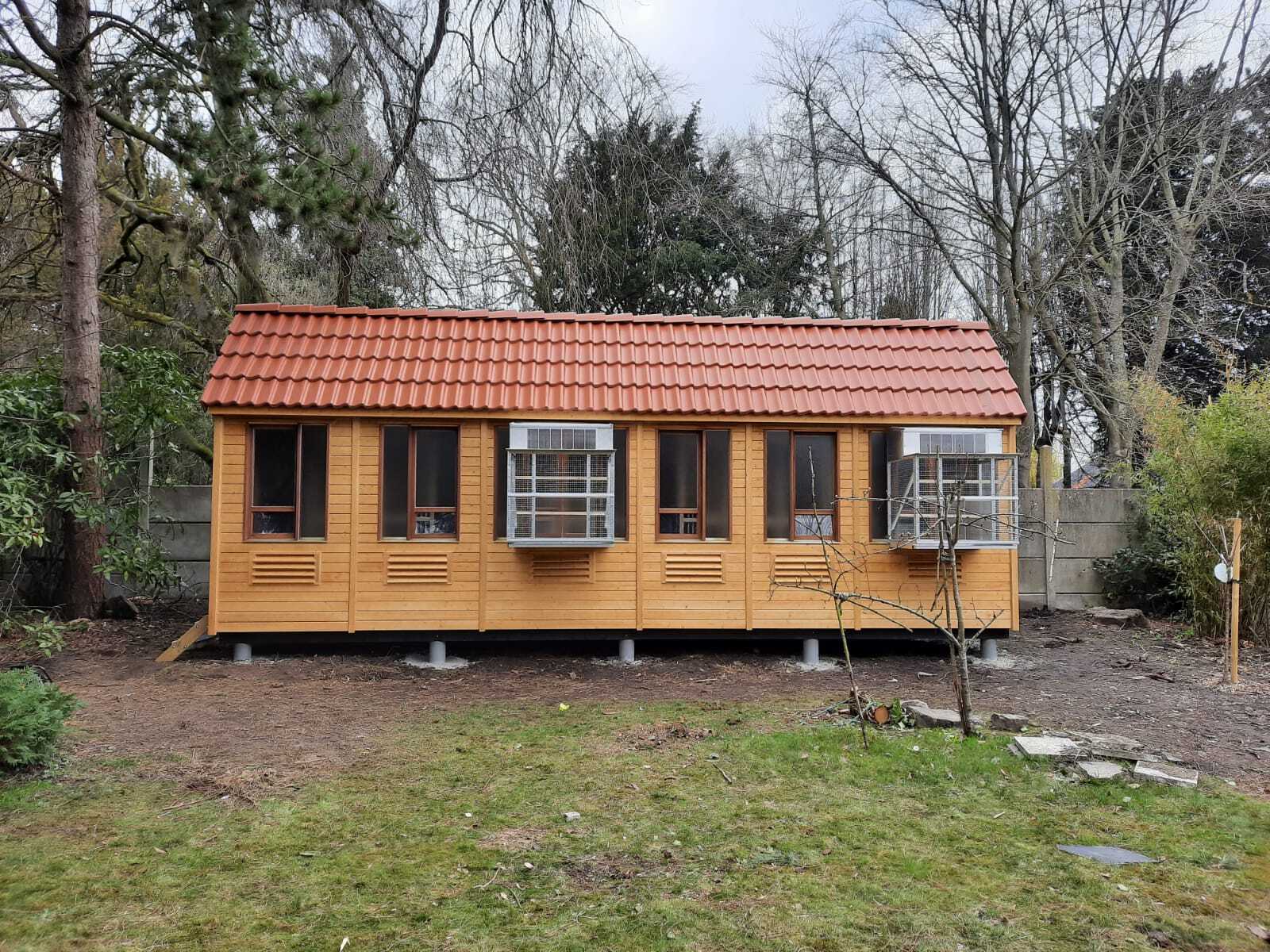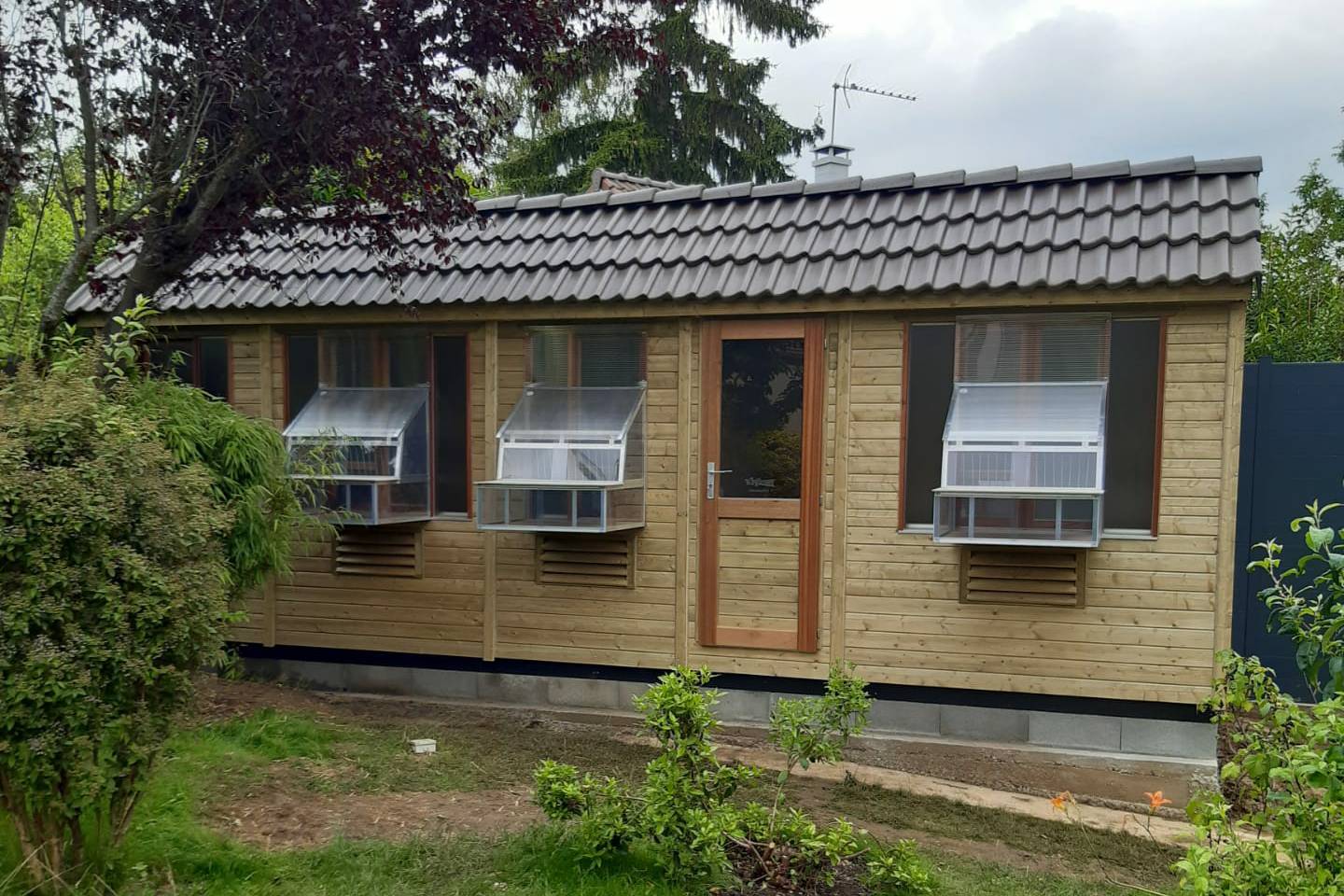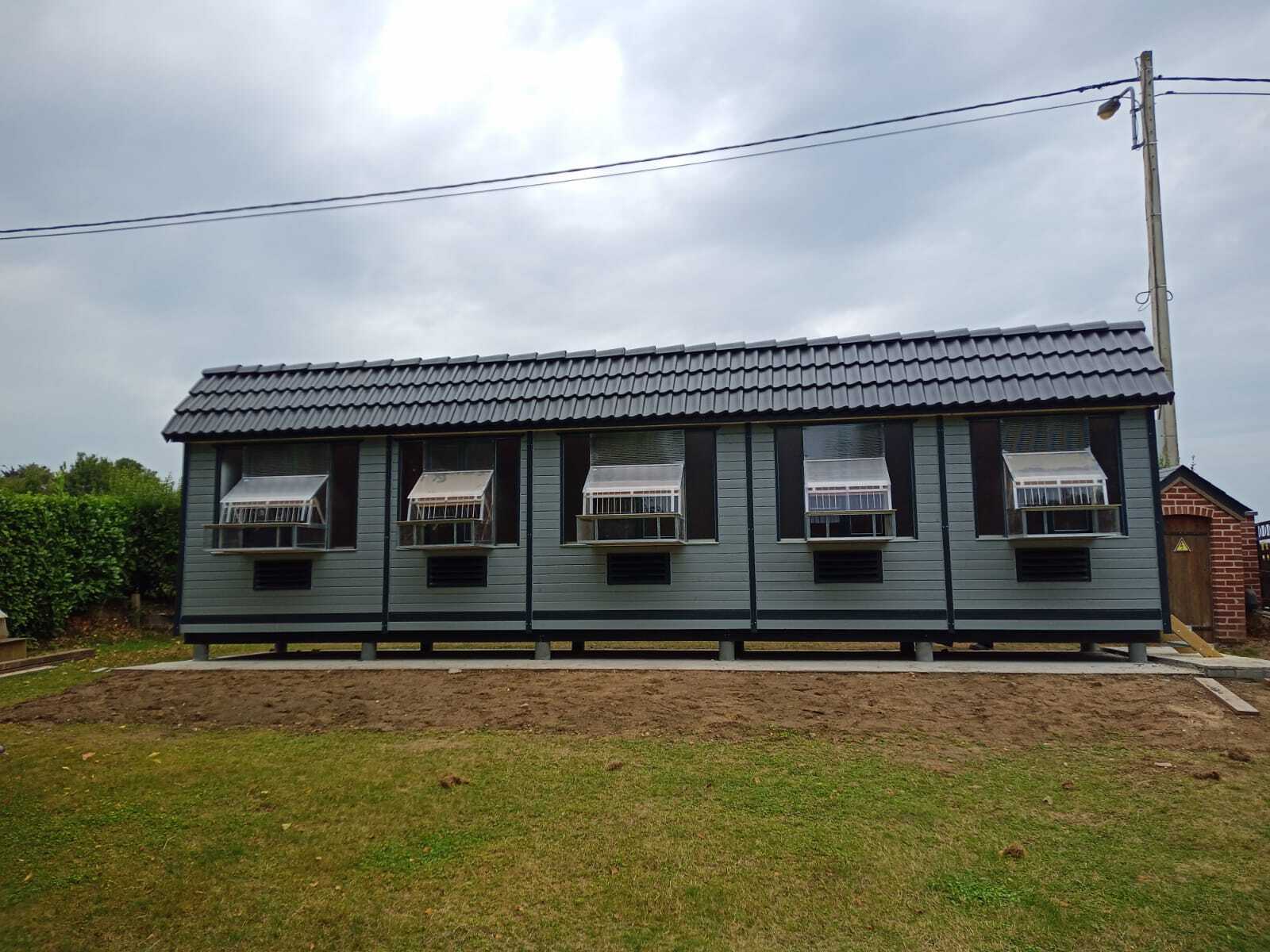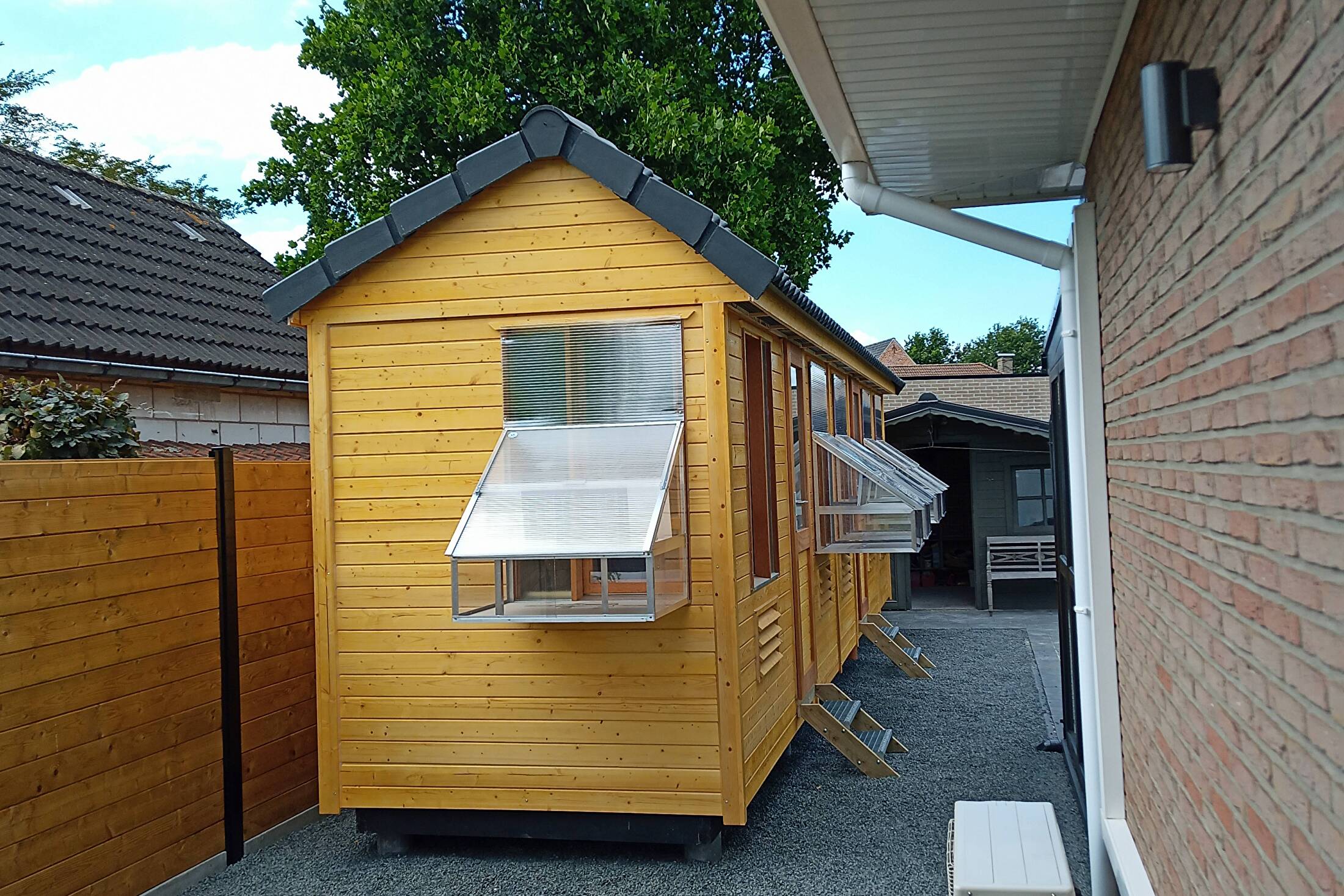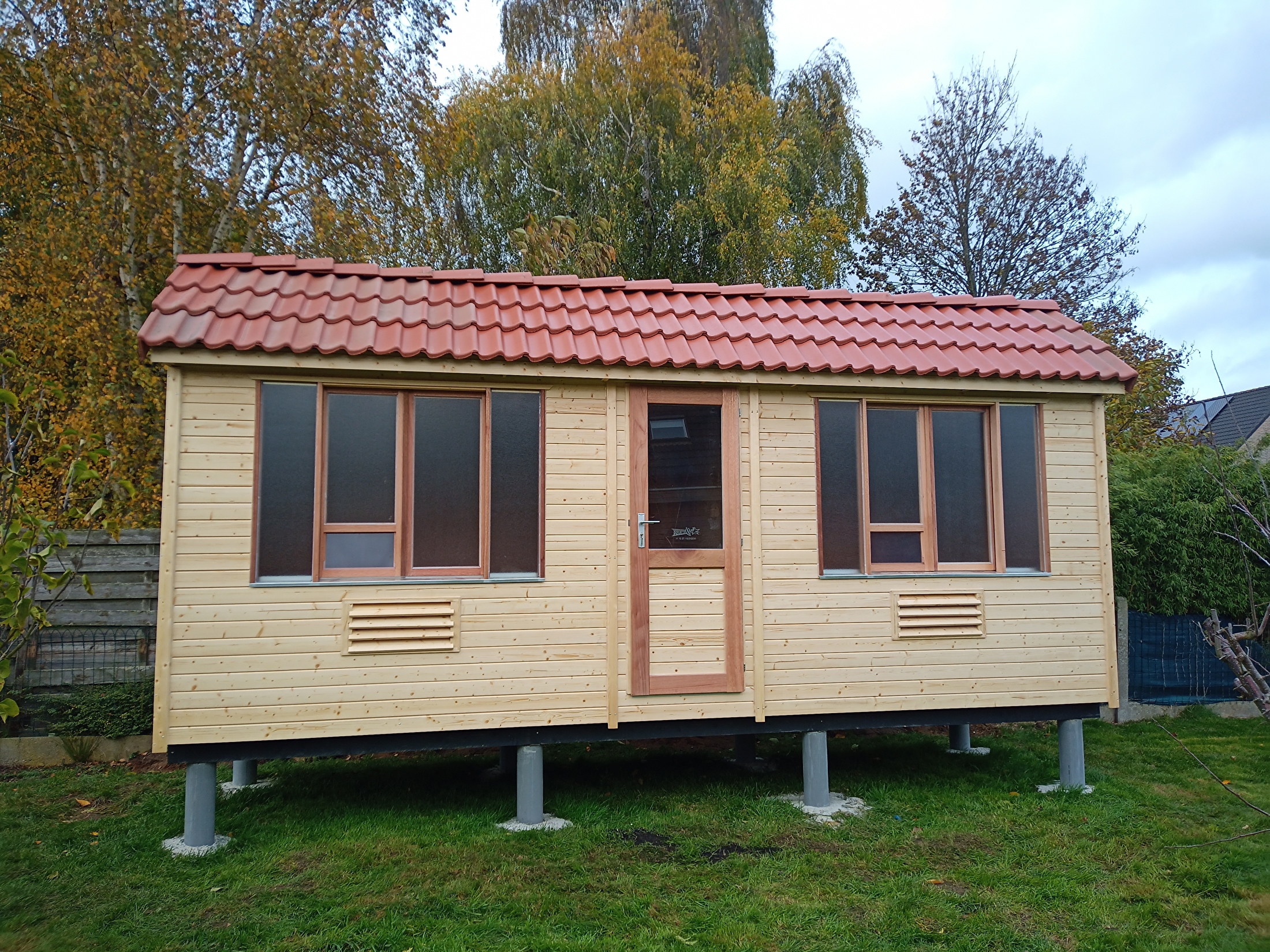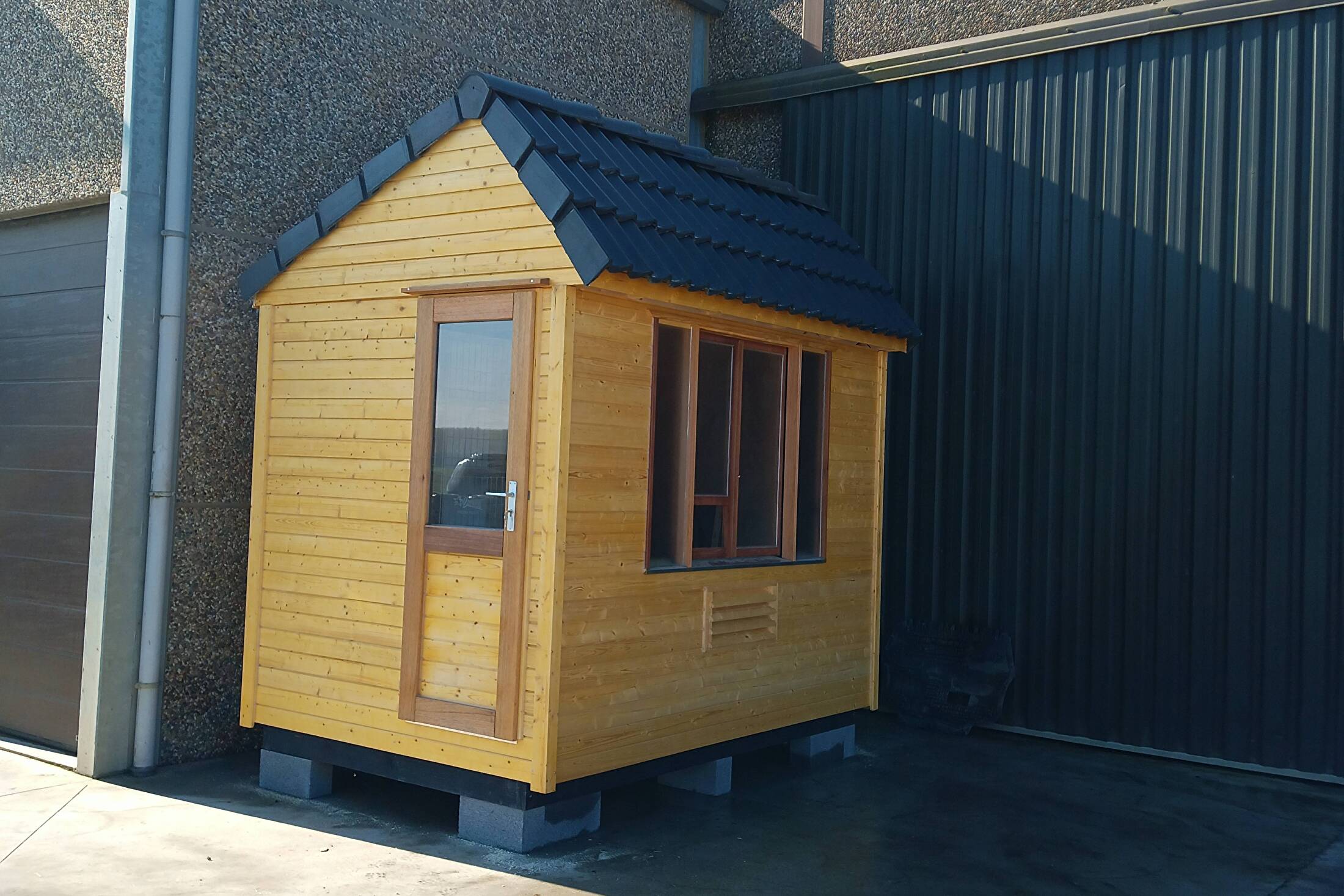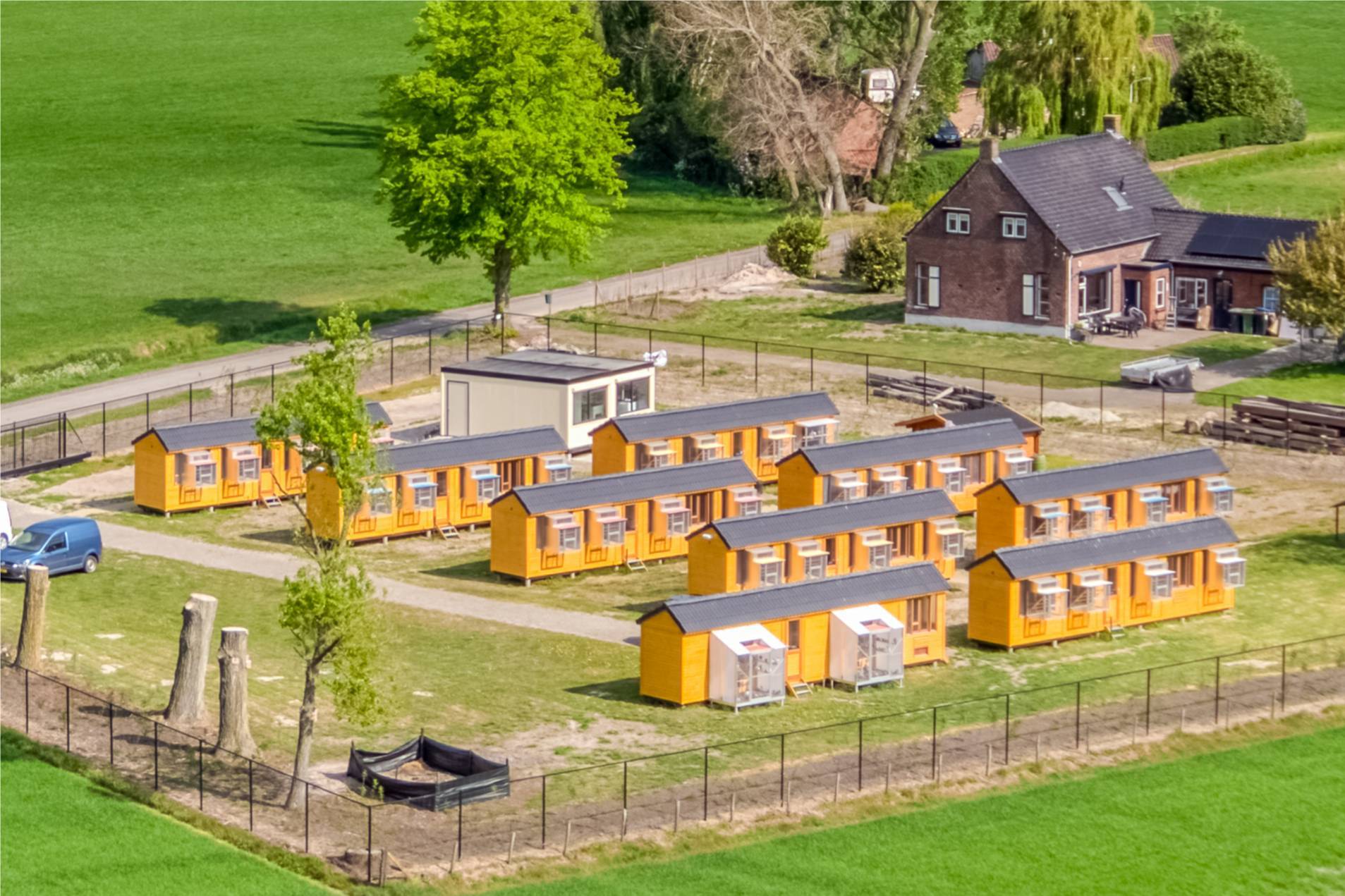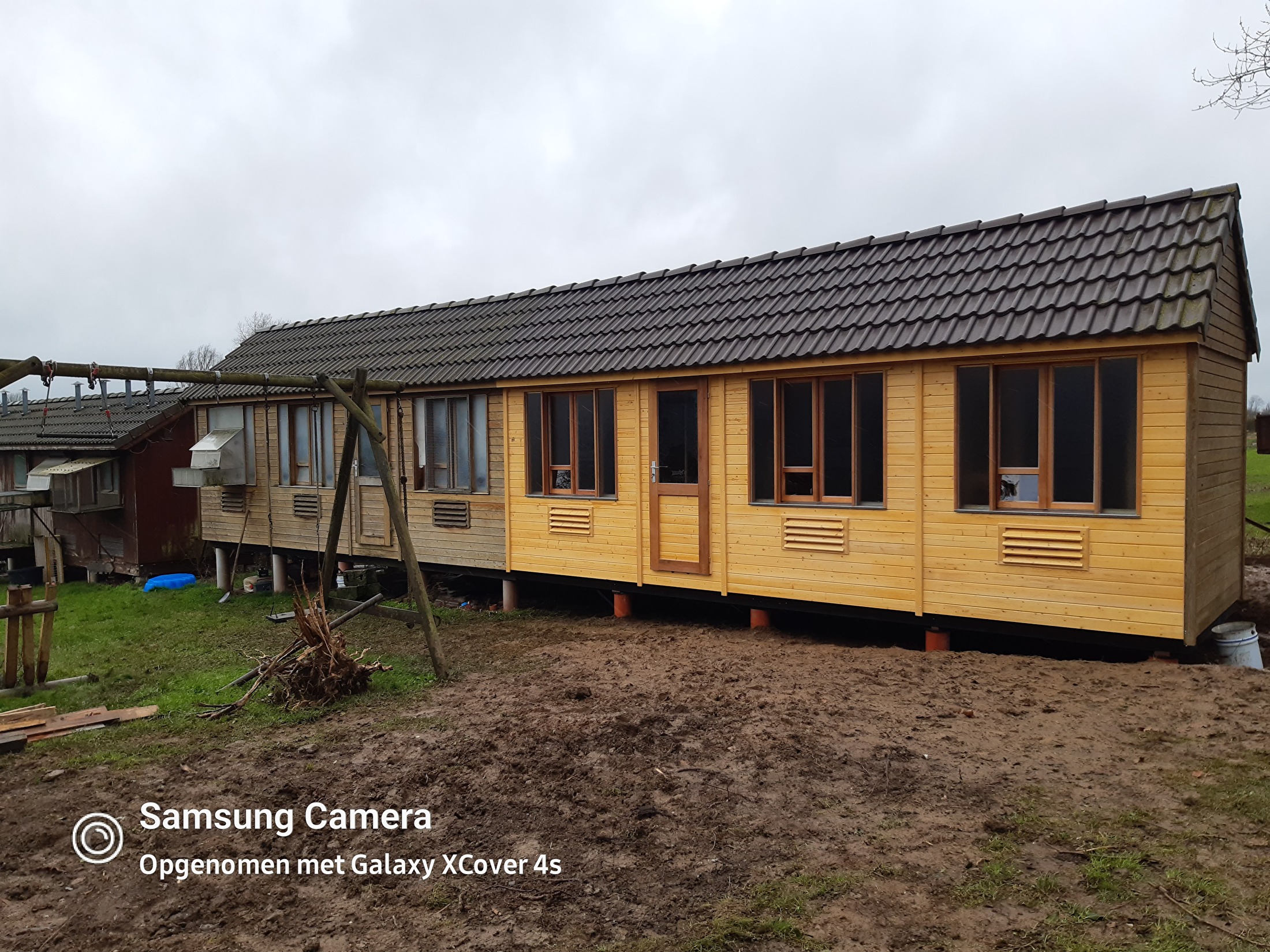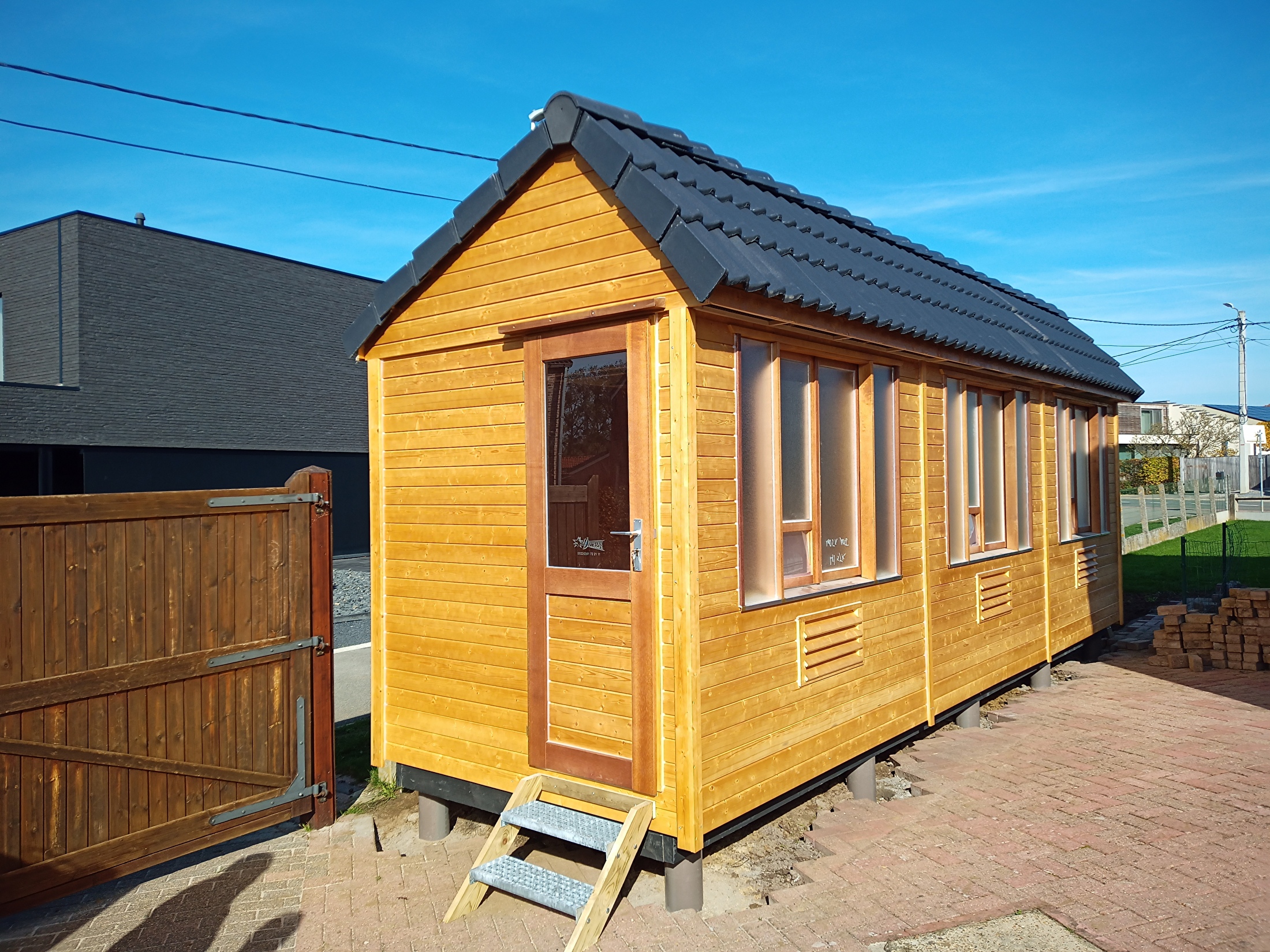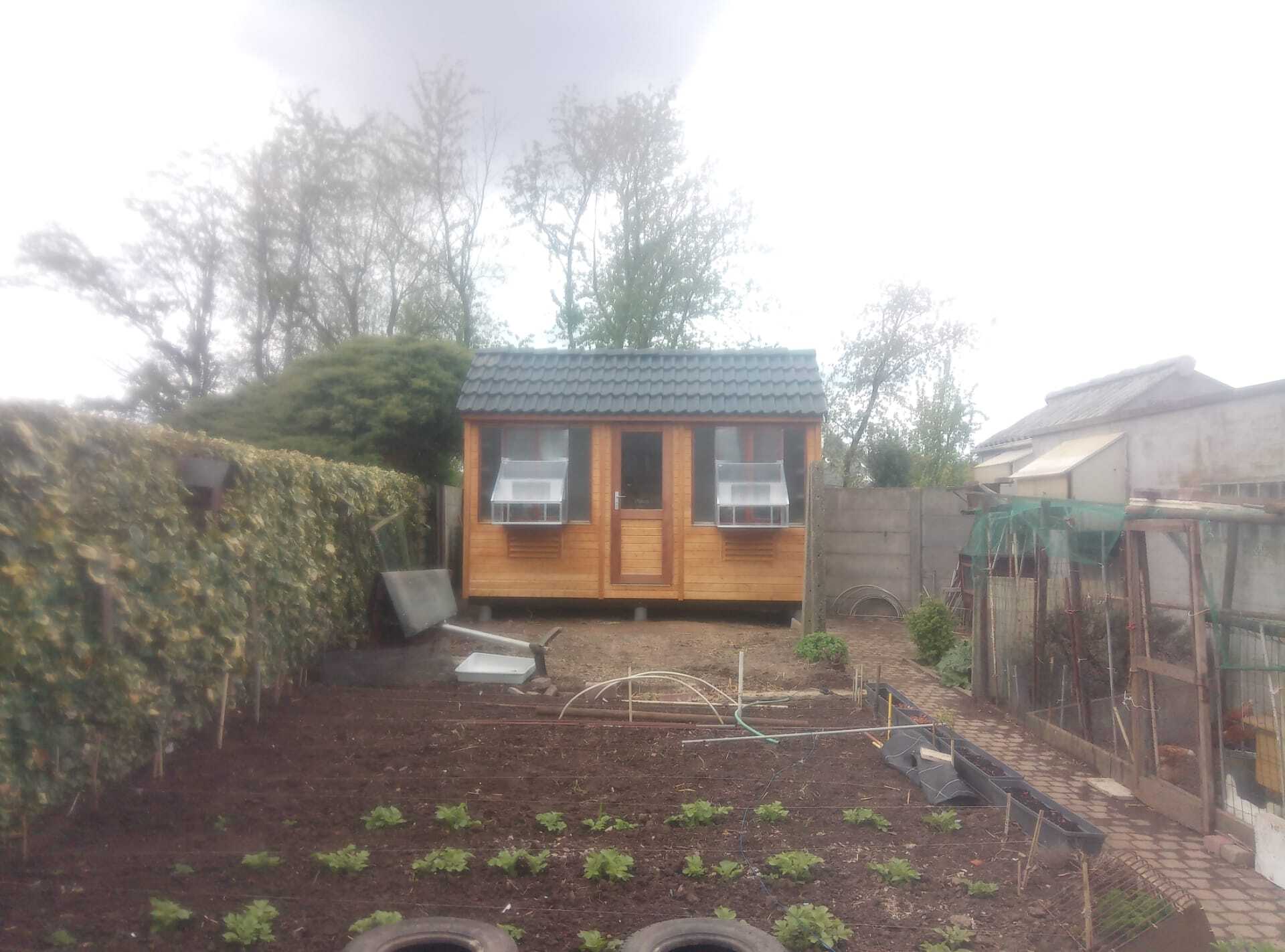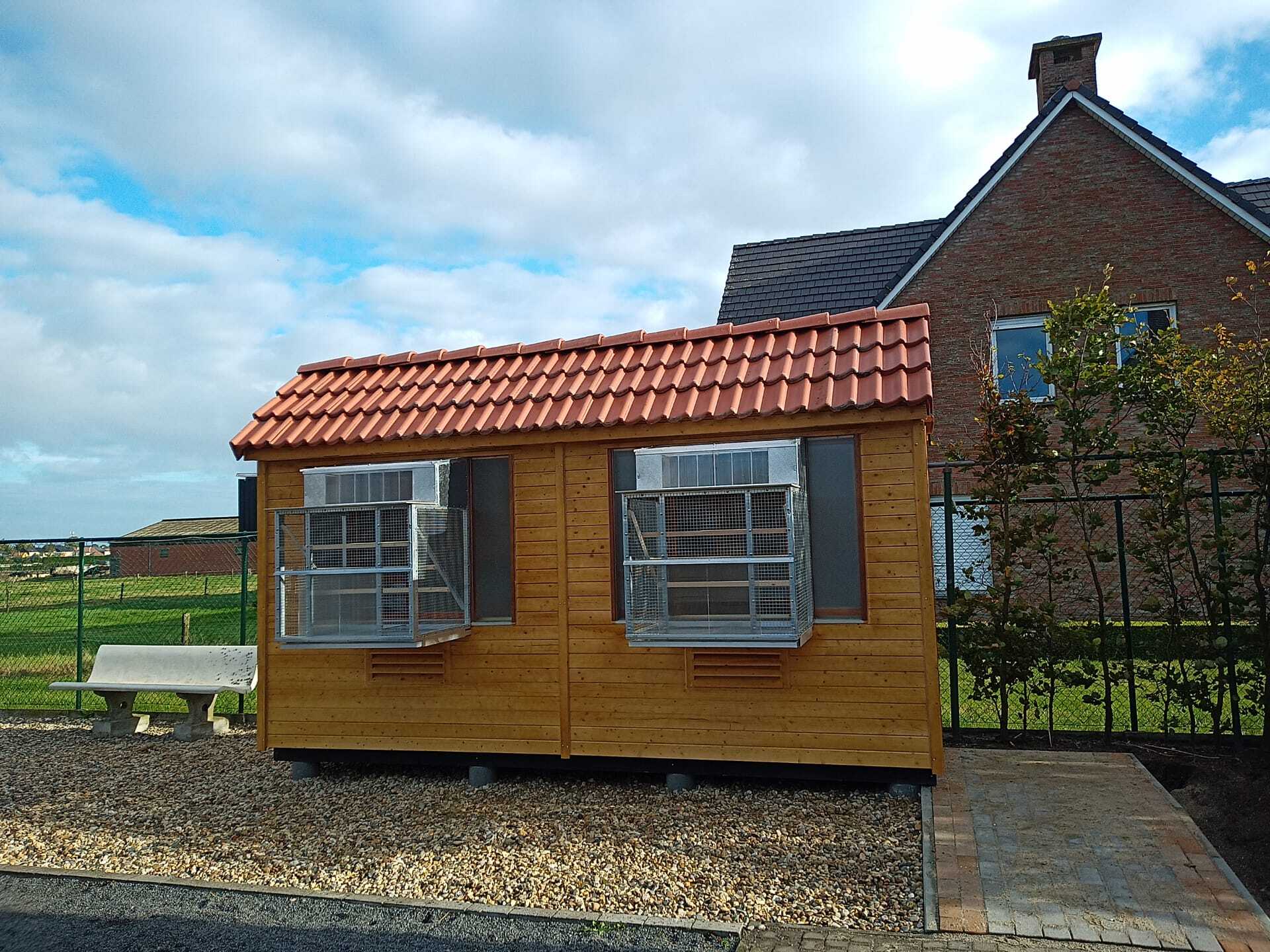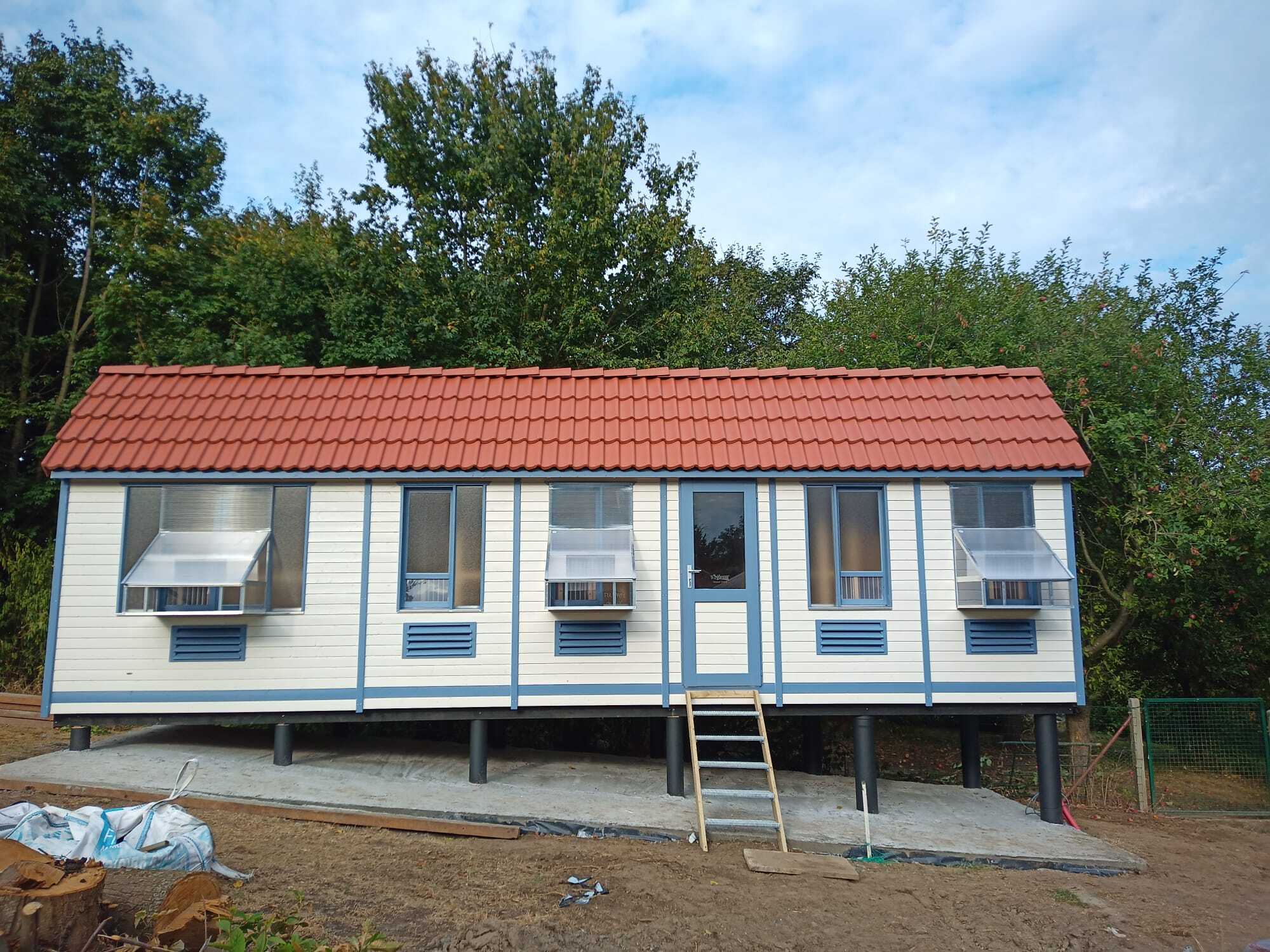 Pigeon Lofts
Our pigeon lofts can adapt them at any environnement. They are always made out of the best materials.
Standard our lofts have the best equipment for a perfect ventilation. We provide our roofs with a volume as large as possible, as part of an optimal ventilation. Of course the ventilation is the most important issue on your loft. Our system consists of a suction effect in the roof. In the front and in the back just beneath the tiles there is an opening over the whole length of the loft.
The sealing has adjustable elements which ensure you an optimal ventialtion. Each department is foreseen with a small door in these elements so you can clean the roof easily. Inside height is standard 1,95 m.
The inside of our lofts are made with double walls. Between the compartments we provide a sliding door.
For the exterior you can choose between massive pine shelves from 20 mm or PVC shelves.
Optional you can choose for wooden grills and/or manure slides.
In the lofts of 2,45 m and 3,00 m we can arrange a corridor from 80 cm or 100 cm.
As our pigeon lofts are made as the client wants we like to discuss your wishes and needs.
Afterwards we send you our best offer.
Shopping cart
No items in shopping cart.